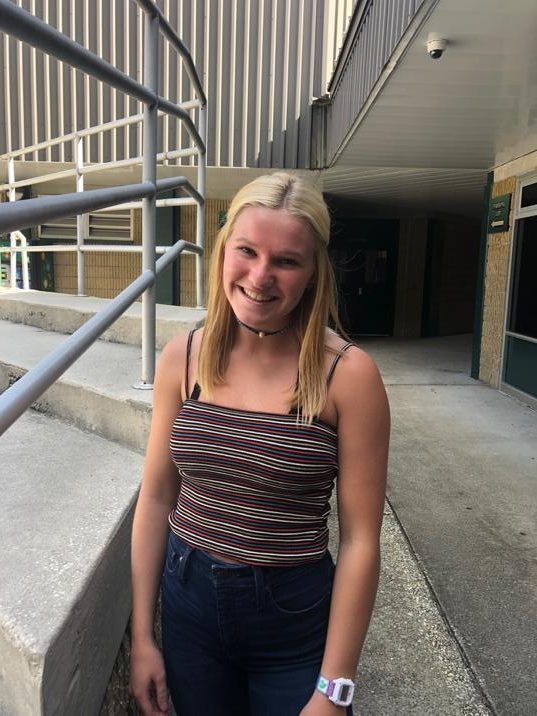 By: Ocean Medlock (Managing Layout Editor) and Brianna Ramos (Opinion Editor)
Underwater, calming,  peaceful, and ending the day with a license. Or that is what Maria Morcom, a junior at Nease, thought was going to happen on September 14th ,when she went to get her scuba diving license. That day, she ended up saving two free divers' lives at risk. "Of course it changed my life, any moment in life something crazy can happen and you might have to save yourself or others and act quickly" she says, and explained that the lesson that was taught will be with her forever. Before the occurrence happened she was just following the procedure that was needed to be done in order to get her license, which was to dive underneath the surface (85 feet) and save an "unconscious" person with a safe descent and ascent in a matter of five minutes, and she did just that. Just as she was about to unstrap her gear, "I heard a decompress signal which is something divers do to get help and lots of screaming" she says. Maria swam as fast as she could to them and the diver told her that the one diving with them is underwater and hasn't come up. The diver ended up being 120 feet underwater (which was already alarming because free divers cannot go below 65 feet) and unconscious. Maria brought him up to the boat and both were taken straight to the hospital. The unconscious one had shrunken lungs, a cut head, and was in a coma (they are happy to say he is out of the coma now). The other had decompression sickness, they are both okay now. Maria completed her training and is now a successful scuba diver with a license.
Caption: Maria Morcom, pictured above, reacted quickly in the face of immediate danger and saved the lives of two free divers.
Credit: Ocean Medlock