Becoming and surviving as a high school student is not a simple task; essentially you are trying to find your sense of self in a world that pushes you in a cramped box. This is where our art and literature magazine comes in. A risk-free environment, a special place where pen or paintbrush connect with paper in the most harmonious way, you can recreate the greatest joys or pitfalls of life. In this magazine, authenticity and individuality are not only present, but they thrive.  Created by Nease students, published by Nease students, Happenstance is not just an outlet but a connector of our rather large community. Here, you will find the best or most notable Happenstance entries from the past. From alumni from 2001 to those attending Nease now, you will find that although time goes on, the high school experience hardly changes.
Welcome to the Happenstance Archive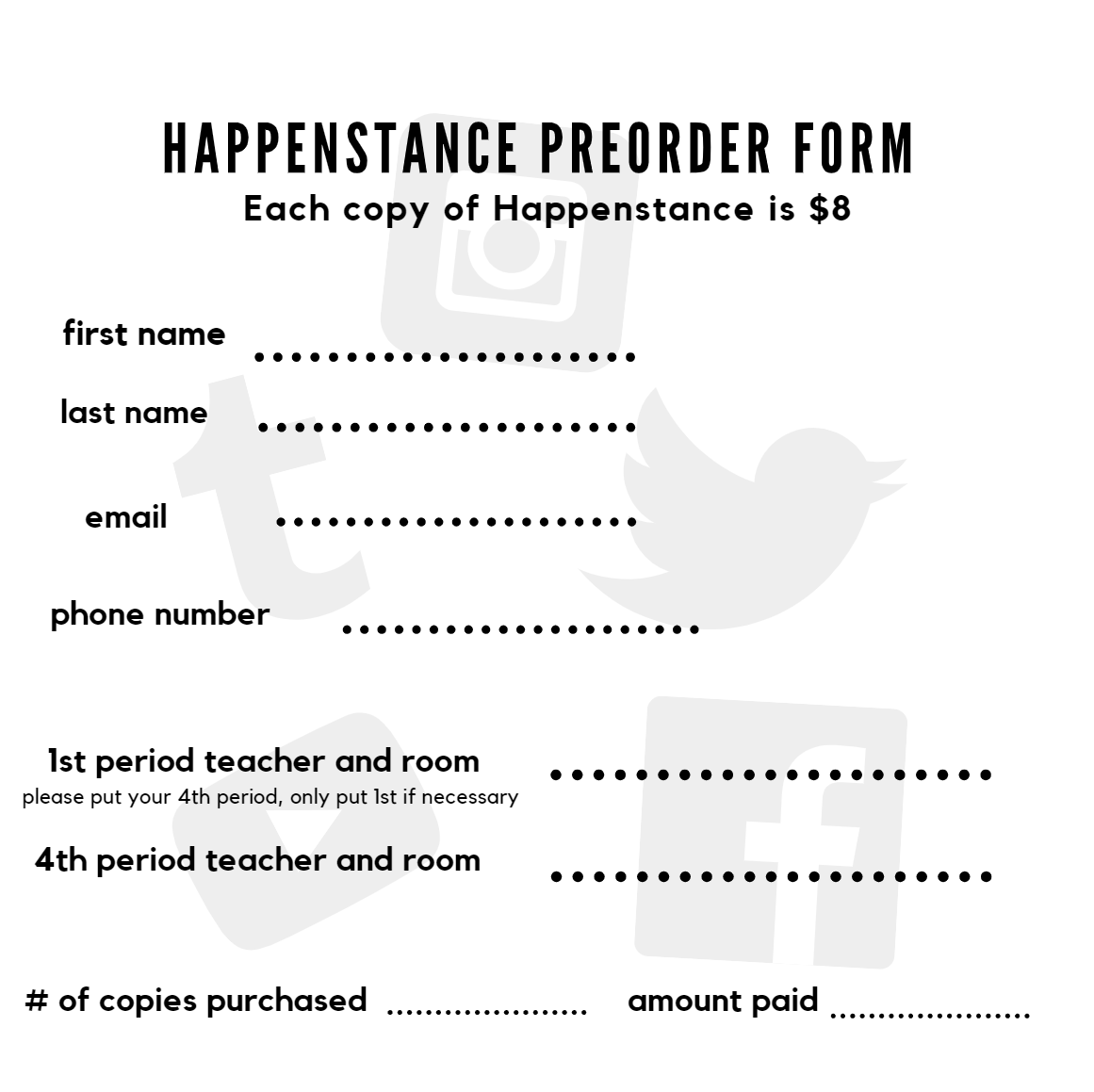 Order forms should be turned in by March 10th.
0 comments