Becoming and surviving as a high school student is not a simple task; essentially you are trying to find your sense of self in a world that pushes you in a cramped box. This is where our art and literature magazine comes in. A risk-free environment, a special place where pen or paintbrush connect with paper in the most harmonious way, you can recreate the greatest joys or pitfalls of life. In this magazine, authenticity and individuality are not only present, but they thrive.  Created by Nease students, published by Nease students, Happenstance is not just an outlet but a connector of our rather large community. Here, you will find the best or most notable Happenstance entries from the past. From alumni from 2001 to those attending Nease now, you will find that although time goes on, the high school experience hardly changes.
Welcome to the Happenstance Archive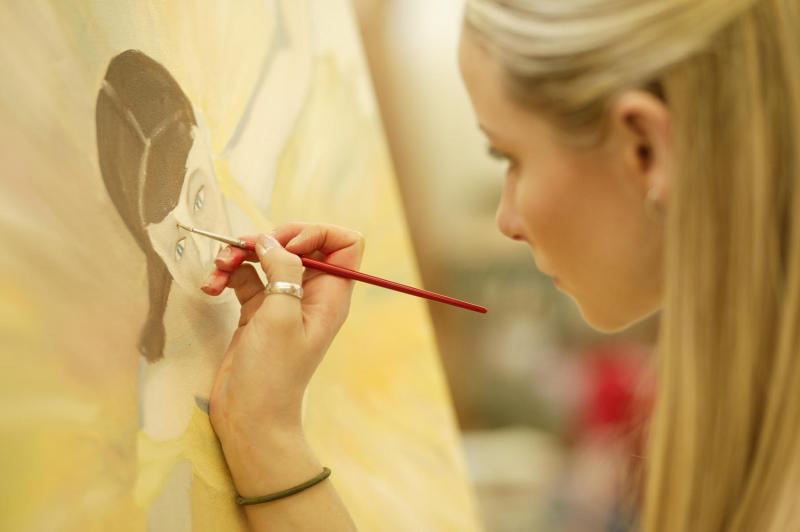 Cover photo credit: emaze.com What is Happenstance? Happenstance is Nease High School's student art and literature magazine. What is Happenstance's calendar contest? Each year, Happenstance collects student art and writing to compile a calendar. You can submit your work now for a chance to be featured in our calendar for the 2018–2019 school year. What can I submit to Happenstance? You can send us your original poetry or prose, as well as a copy or picture of one of your original art pieces. Writing submissions can be no longer than 100 words, and sculptures must be submitted as a picture. How do I submit my original work to Happenstance? First, you'll need to grab a submission form from Mrs. Bourquin in B-108. Then, email a digital copy of your work (a typed document for writing or a picture for artwork) to [email protected] (yes, we share an email with the newspaper). Don't forget to turn in your completed form to Mrs. Bourquin! Submissions are due on November 30. What happens once my art is submitted? We reserve the right to censor any content that we feel is inappropriate for a school publication. If any changes to your work are necessary, we will consult you—you then have the option of correcting it or withdrawing your submission. If approved, your work will be included in our calendar for the 2018–2019 school year. Once the calendars are printed, we will notify you so you can buy one at a discounted price. Will my work still be included in the calendar if I don't win the contest? Yes—winning the contest just means that your submission was either the best literature submission or the best art submission. If you don't win, your approved artwork will still be featured in our magazine. Happenstance looks forward to receiving your original art and writing!
0 comments