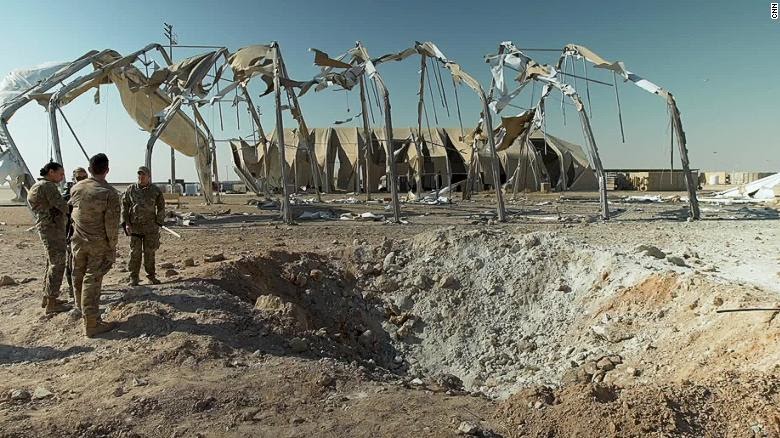 Both Washington and Tehran, the capital of Iran, have confirmed these attacks were in retaliation for the killing of Iranian general Qassim Suleimani. General Suleimani was a high profile Iran general killed by U.S. airstrike forces on January 3, 2020. He was struck down by a drone attack in a Baghdad airport. The killing of General Suleimani was authorized by President Trump around 7 months prior, only if an increase of aggression resulted in  the death of an American. 
The killing of Qassim Sueimani ended up rocketing already present tension and aggression between Iran and America. These tensions had already been heightened from the attack on the U.S. Embassy compound in Baghdad. The supreme leader of Iran, Ayatollah Ali Khamenei has stated that the U.S. did not have sufficient reasons to kill one of their top generals. The missile strike on the air bases were not intended to escalate to war, but Iranian foreign minister, Mohammed Javad Zarif, had stated they "will defend ourselves against any aggression." 
To further the damages caused by all this conflict, just hours after the missile strike, a Ukraine passenger plane was mistakenly shot down. Ukraine International Flight 752 held 176 passengers, including Canadians, which were all killed. For four days Iran had denied that their military had a part in the crash of Flight 752. An Iranian senior commander later publicly apologized and admitted that a low ranking operator mistook the plane for a missile and shot it down. Protesters in Tehran are not supporting their government and their statement of unintentionally shooting down the passenger plane. Claims are circulating that security at these protests have opened fire at the crowds. However, Iranian government has denied these events. Due to all of these military attacks and mishaps, tensions with Iran and within Iran are rising.