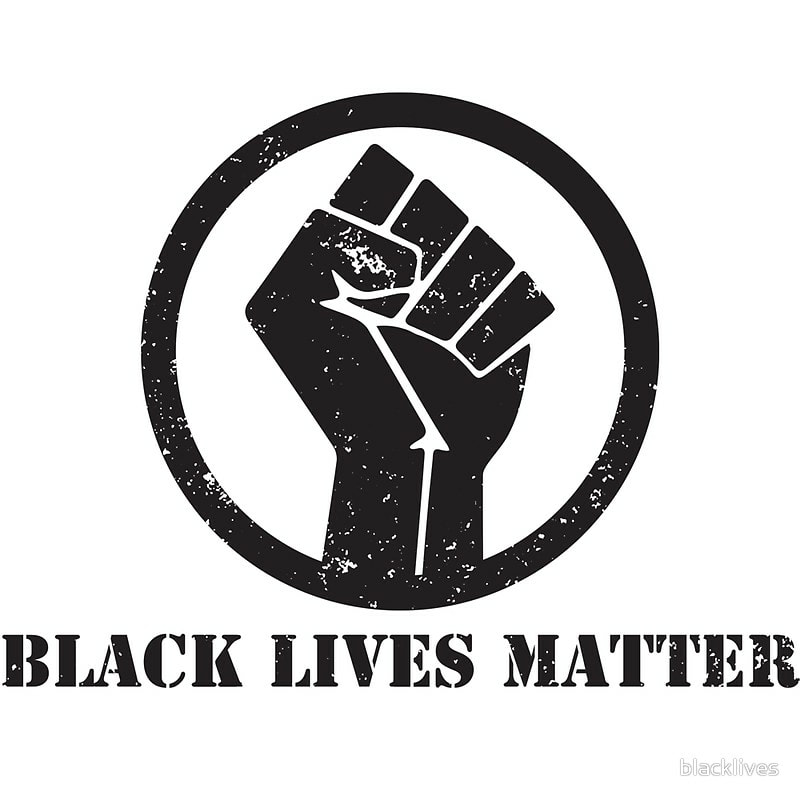 Black Lives Matter: Black Lives Matter
As many may know, recently there was a terrible incident involving African American George Floyd; he was innocently killed by a white police officer for a crime he didn't commit on May 25, 2020. This event has been brought to the attention of many all over the world and resulted in many empowering actions including protests, fundraisers, petitions, and many more. "Black Lives Matter" is the important statement of today, and people throughout the globe are trying to do whatever they can to spread awareness and help the cause.
Some steps have been taken near us too in order to help; the Jacksonville Jaguars marched to support black lives matter from the TIAA Bank Field to JSO headquarters downtown on June 5th. They did it for George Floyd and the delayed arrests of the three police officers involved in the incident responsible for his death. https://www.news4jax.com/ says, "Jaguars players, front office staff, their family, and friends joined their voices with others across the nation Friday when they marched in support of the Black Lives Matter movement." It was about 300 people in total who joined the march.
In Nocatee, there was a peaceful protest held to honor George Floyd's death that occurred on June 2nd, https://www.staugustine.com/ says, "Protesters chanted 'Black Lives Matter, When black lives are under attack, what do we do? Stand up, fight back'…there was a conscious effort…to recognize that demonstrations about Floyd's death — and other instances of police brutality…" They held up signs, chanted phrases, and did whatever they could to honor all black lives including George Floyd's.
On Tuesday June 2nd, there was a social media movement called "Blackout Tuesday" where a black screen was posted on social media with the hashtag "blackouttuesday." People worldwide including celebrities such as Taylor Swift, Kevin Hart, and Dwayne Johnson participated in this act. Blackout Tuesday was meant to bring awareness to the cause and make people mindful of what was happening and ways they can help. There was a controversy about this because many people did not know whether or not the act was actually going to benefit the movement in any way, but at the end of the day, any effort made is valuable.
Every penny, signature, and speech counts. Your voice is your biggest aid right now.
There are many ways you can help the cause including:
Signing a petition (here are some available to sign)
Donate to a cause or fund
Show up to a peaceful protest
Spread the word on social media
There are many resources online and on social media to help you conduct your own research
Watch a BLM film on Netflix (there is a whole genre for BLM on Netflix right now), here are some films:

13th
Malcom X or Who Killed Malcom X?
Dear White People
When They See Us
Seven Seconds
This is a serious topic and something African Americans have been struggling with since the beginning of time. It is about time we stand with them, protect them, and help them. We are all people who belong here and matter equally to everyone else. Black Lives matter today, tomorrow, and forever.
Photo Credit: Shutterstock
Caption: Black Lives Matter