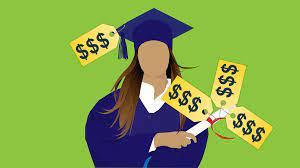 Forgiving and Forgetting Student Debt?
The plan will forgive Pell Grant recipients, which is a grant fitted for low-income students who continue to upper-level education, up to $20,000, and other qualifying borrowers ready to cast aside their college loans will receive up to $10,000. Biden also decided to extend the federal student loan payment pause until the clock strikes midnight on December 31st of this year. 
The individuals who receive $10,000 in forgiveness have to receive under $125,000 a year or $250,000 if they are married. The Pell Grant recipient qualifiers must meet the same requirements and received their Pell Grants while enrolled in a college or university.
According to the Department of Education, this plan will target individuals who make less than $70,000 a year – this totals to about 90% of the relief dollars budgeted out for this plan. Additionally, about 43 million people will benefit and receive relief as a result of the enactment of this plan. Of those 43 million, almost half of them will have absolutely no left over student debt after receiving their share of the forgiveness plan. For those lucky 20 million, their student debts will be not only forgiven but also forgotten.
There are many more smaller divisions of people who will be receiving a portion of Biden's plan. For now, however, it is important to note that this plan has received mixed opinions from borrowers and non-borrowers alike. Both groups of people are unsure that this will help in any way with rising inflation. The rise of college costs across the nation is still a larger issue that needs to be addressed. 
By: Sofia Bostic