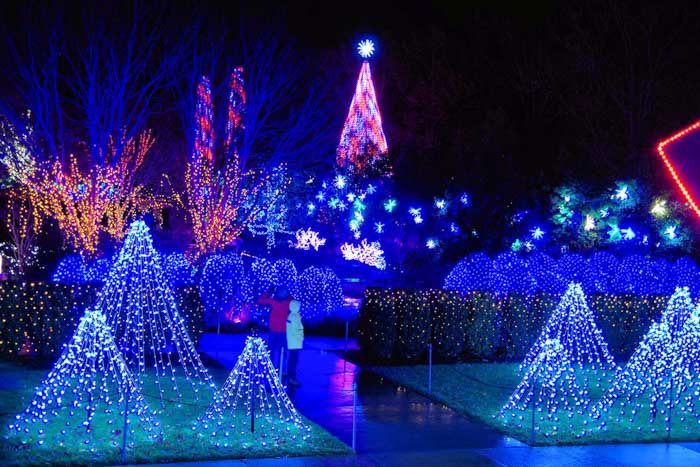 With Covid-19 still looming, it can make the upcoming holiday season seem uncertain. I went looking and found some fun and safe activities you can still take part in to make this season extra special. One of the most popular events still going on this year is St. Augustine's Nights of Lights, which runs from November 14th to January 31st. This year the city of St. Augustine will be celebrating 27 years of the Nights of Lights and can be enjoyed by all. The Nights of Lights brings holiday cheer to life in our city, you can go with friends or family to enjoy all the scenic lights throughout town. To go along with the lights, you can now safely enjoy a trolley tour downtown to optimize your experience. The St. Augustine trolley tours website goes into detail all the new safety precautions implemented including private rows to assure social distancing, plexiglass in between the separate rows, limited contact, and online reservations to avoid waiting in crowded lines.  I spoke with Paul who works for the St. Augustine trolley tours about the effects of Covid-19 on the upcoming tours, "We are very excited to be able to continue with our tours into this holiday season and look forward to keeping this tradition alive. With that being said, safety is always our top priority and we have worked very hard to make viewing the city by trolley as Covid free as possible." 
You can also look closer to home for fun holiday activities coming up! Nocatee's website calendar details some upcoming holiday celebrations including "Nocatee-A-Glow" on December 4th and 5th, A holiday golf cart parade on December 11th, and a winter festival on December 19th. Checking your community's social medias and announcements is a great way to find more fun holiday activities close to you!
Finally, I spoke with Danielle Cora, a junior who is in the Hospitality and Tourism academy here at Nease. She talked to me about some of her exciting holiday plans that are Covid safe this year, "I plan to stay home with my immediate family and celebrate both Christmas and Hanukkah". I also asked her a few questions about her knowledge on tourism and how she thinks it has affected our local tourism rates, and how it will affect this holiday seasons events, "I think it has definitely lowered the rates of local tourism and has had a pretty significant negative effect on the holiday season because it is typically a time of vacations to and from the area and Covid has definitely prevented a lot of usual travels."
This is a confusing and scary time for everyone, but with a little research there are plenty of great ways to spend the holidays this year that are both safe and full of the holiday spirit!