By Bella Ibrahim (News Editor) and Maria Ribot (Opinion Editor)
Halloween is coming up and we are going to help you plan the best party on the block!
Pre-Party Fun:
Corn Maze

Harvest Fields Corn maze
2300 FL-40, Ormond Beach, FL 32174

Pumpkin Patch

Mandarin United Methodist Church
11270 San Jose Blvd, Jacksonville, FL 32223
Party Decorations & Set Up:
Glow-in-the-Dark Party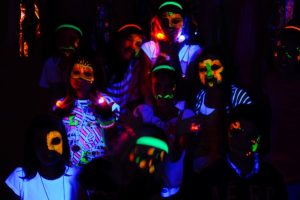 (karaspartyideas.com)
For a glow-in-the-dark spectacular, replace your light-bulbs with the very low budget black lights. With this minor change of lights, your guests will glow in the dark, making your party very spooky and entertaining for all ages.
DIY Photo Booth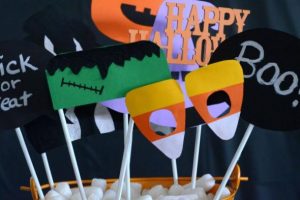 (celebrations.com)
This inexpensive custom idea will leave your guests wanting more. This party idea is entertaining for all ages. Your guests can take all the crazy pictures they want with this DIY idea.
Ghostly Balloons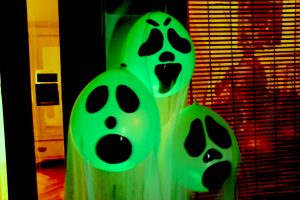 (balloonparty.ie)
This simple party trick will have your guests mesmerized. All it takes is one balloon and a piece of mesh cloth, or some type of fabric. You blow up the balloon, tape a string to it so you can hang it anywhere and drape the piece of fabric over it. The black lights will help it glow, creating the effect of a ghost floating in midair.
TRICK OR TREAT: Pumpkin Mousse Parfaits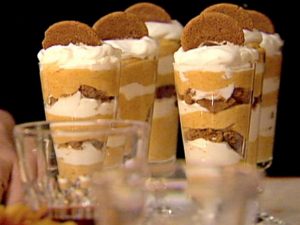 (foodnetwork.com)
This recipe is super simple and fun to make. Your guests will love its fall vibe and the fact that it can be a quick snack during your party. For this recipe, you can simply buy the ingredients pre-made and assemble them or make the ingredients from scratch.
Take vanilla pudding and add in pumpkin spice powder, cinnamon, nutmeg, and ground cloves. Mix until well combined.
Take the whipped topping and pour it into a medium-sized mixing bowl.
Crumble up vanilla sandwich cookies and add them to the whipped topping.
Mix until well combined.
Line up mason jars to start assembling the parfait
Layer ingredients starting with the vanilla sandwich cookie crumbs.
Add about ½ cup of the pumpkin pudding you made first.
Finally, add the whipped topping mixture to the top.
Repeat steps 6-8 until all the mason jars are filled up.
Optional: Use remaining cookie crumbs as garnish on the top of parfait.
You can find the original recipe here. Food Network's version of the recipe calls for dark rum, but we've modified the ingredient list for underage readers :).