By Hannah Favorite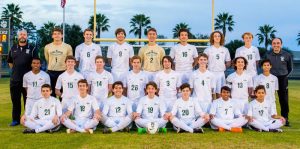 Nease High school students are involved in countless sports teams, their hard-work and dedication has taken some teams to districts, states, or even nationals.
After school, countless hours of practice were put into this year's football season, as well as practices before the season started. The team's hard work paid off, as they played to victory in 2 games of their season.
Nease's girl golf team won District 6 Championship. Nease's girls swung their way to Districts where they won runner up and placed fourth at states. They played a score of 308 at districts in total.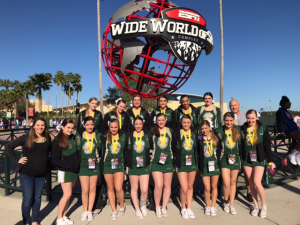 Our competitive cheer team had been working around the clock. They won first place — Small Varsity Division at the UCA All Out Championships at UNF. Not only were they awarded first, but also the title of Grand Champion.
ROTC is not just one of the academies offered at Nease, but also a competitive sport. Some of their competitions include drill, air rifle, athletics, and orienteering. This year they made it to nationals and won seventh place.
As of April 2017, the varsity team went to bat at a total of 18 games and left as the victors of 11. The JV team won 8 games and lost 6, and tied with another school at 1 more. Out of the hundreds of wrestlers, 11 of Nease's own wrestlers won a spot at regionals this year. 3 of those wrestlers qualified for states.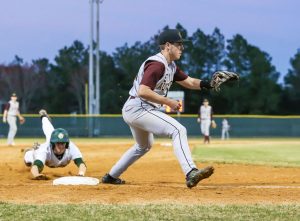 This years spring softball varsity team won a total of nine games this year. Coach Owens said that the girls, "have a shot at least second place, and I think we can win in all" at districts. If the girls win at districts, they will move on to states.
Our girl soccer team ran all the way to states in this 2016-2017 school year. Ultimately, they lost the tournament during the first game and were unable to continue.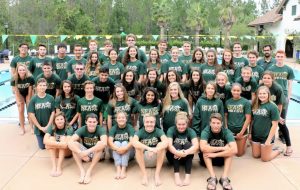 With freestyles, relays, butterflies, and more, our swim and dive team made it to states this year. With meets about twice a week, they made it to states. Five swimmers swam their way to states this year: Jane Wadhams, Lily Short, Ryan Rabalais, Katherine San Juan, and Ria Malhotra.