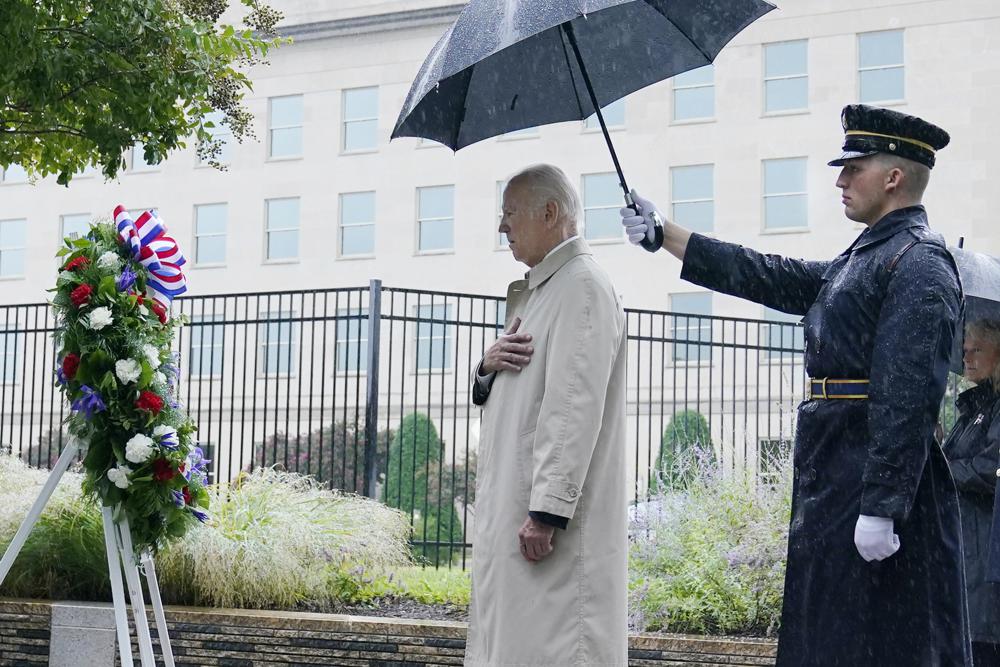 Over two decades ago, nearly 3,000 people died in the September 11 attacks. At this year's
9/11 Pentagon Memorial, President Biden commemorated the lost lives and spoke of the pain
still endured by their relatives. Saying, "twenty-one years is both a lifetime and no time at all,"
Biden reflects on the difficulty of healing from this traumatic event. While paying tribute to
victims, Biden also urges Americans to defend "our democracy" and remember the unity gained
from this horrific experience.
By: Morgan Bourquin
More Information:
https://people.com/politics/president-joe-biden-delivers-remarks-9-11-memorial-ceremony/
https://www.cbsnews.com/live-updates/september-11-ceremony-watch-live-streaming-today-202
2-09-11/